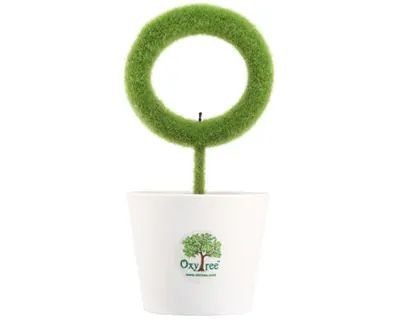 Features
Eliminates Bad Odor Helps in reducing ETSs, defies toxic gases from air, Reduces Volatile Organic Compounds from air, reduces formaldehyde to make air breathable, catalyzes air fumigation, helps you breathe easy, confronts viruses producing airborne diseases i.e. Asthma, Bronchitis, Allergies etc., Improves ambient/indoor air quality.
No Recurring Cost, Low maintenance
*1 Year Replacement Warranty
Portable, Office, Bedroom, SOHO, Car
Safe for Indoor/Outdoor Applications, Safe from Electric Shocks
Oxytree is a non-mechanical real time air purification machine which not only improves the ambient air quality but also increases the aesthetic by adding to the opulence of your indoor.