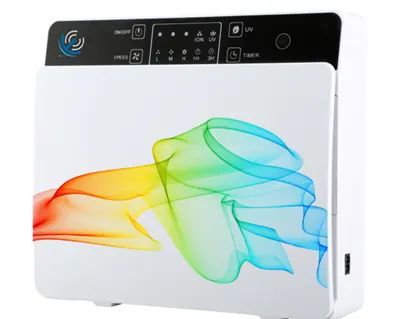 Features
Smoke Carcinogens substances and ETSs, Feather touch panel, Remote Control, Activated Carbon filtration, Pre-Filtration, Best CADR to ensure deep penetration, Odor eliminators for long lasting freshness, UV treatment for deep air sterilization, Real time air treatment indicator, Wall Mounting.
Real-Time Air Treatment, Various Capacities and customization also available
*1 Year Replacement Warranty
Idle for smoking areas for Domestic and Commercial applications
Safe for Indoor/Outdoor Applications, Safe from Electric Shocks
The one and only real-time smoke annulment machine which does the re-conditioning of air by treating harmful carcinogens substances and ETSs. A complete solution for rejuvenating the Smoking room's air quality.